Custom Lapel Pins
Are you searching for a distinctive way to enhance your brand's presence? Our custom lapel pins can help. More than just a style statement, they stand as symbols of unity and recognition. Choose our custom lapel pins for a memorable branding solution right here in Canada. Don't just make an impression, make it last with our standout custom lapel pins.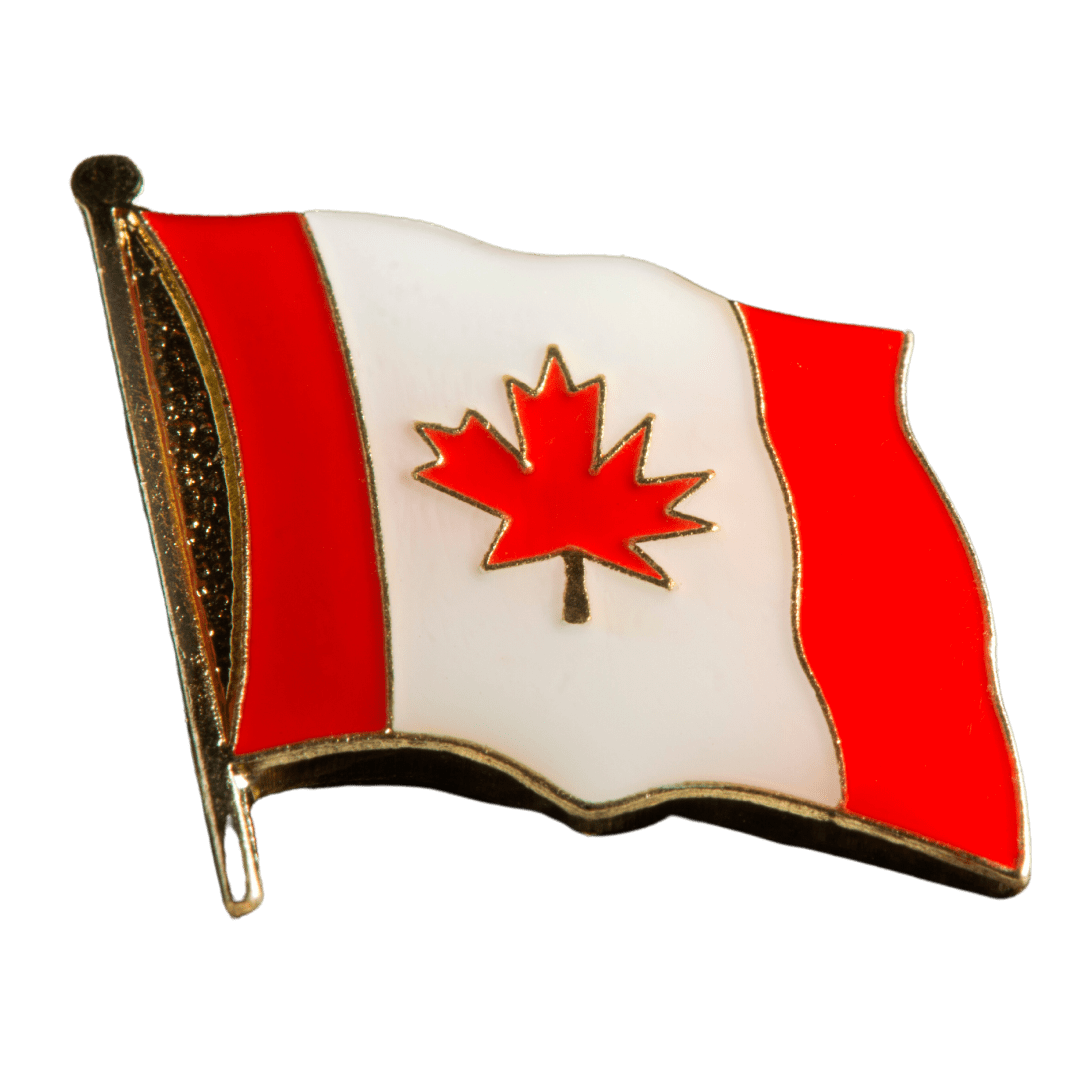 FREE SHIPPING FOR Orders Over $300!
Affordable Custom Lapel Pins Online
Looking for personalized, high-quality lapel pins in Canada? We've got you covered. We make custom lapel pins for event organizers, businesses, non-profits, educational institutions, clubs, and even individuals.
Our pins are perfect for corporate branding, events, student activities, or personal milestones. And here's good news. When your order totals more than $300, your shipping is free! This makes ordering high-quality, custom lapel pins online even more cost-effective.
Here's how our process works:
Step 1: Contact Us for Custom Lapel Pins
Have an idea? Call us at 604-359-2996 to start creating your custom lapel pins. We're here and ready to help.
Step 2: Preview Your Custom-Made Lapel Pins
See a preview of your personalized ribbons and rosettes from our creative team. Make any necessary adjustments to ensure they're exactly as you envisioned.
Step 3: Collect Your Personalized Lapel Pins
Once your custom ribbons and rosettes are ready, we'll ship them to your doorstep, all set for your special event.
Your ideas + our expertise =
an incredible combination
!
Personalize Your Lapel Pins
Can't find the right lapel pin? We're here to help.
For custom lapel pins in Canada, just reach out to us.
 If you need any assistance or fresh ideas for lapel pins, let's talk!
Simply send an email to sales@coronationrec.com or call us at 604-359-2996. Simply send an email to sales@coronationrec.com or call us at 604-359-2996.
Explore Our Collection of Premium Quality Awards
Achievements, Recognition, and Branding
Custom lapel pins are a versatile way to honor achievements and milestones within your organization, serving as tangible symbols of recognition. They also provide an effective and cost-friendly method to enhance brand visibility, promoting your organization wherever they are worn.
Collectability, Unity, and Personalization
Lapel pins not only foster a sense of unity and belonging among team members, attendees, or employees, but they also present endless opportunities for customization. These pins often become cherished keepsakes, collected as mementos of events or personal milestones.
Durability, Affordability, and Universal Appeal
Crafted with a focus on durability and quality, our economically priced lapel pins are made to last. Their universal appeal makes them suitable for a wide range of events – from corporate gatherings to sports tournaments and academic ceremonies.
Customization and Quality
Just like our custom medals, our lapel pins are fully customizable to ensure they perfectly represent your vision. We offer a range of finishes, from antique for a timeless matte finish to bright/polished for a sleek and modern look.
Our quick turnaround time, as quick as 10 business days for some processes, ensures you'll receive your unique pins ready for your event. We provide a production render prior to production to give you a visual representation of the final product.
Take a look at our catalogue for inspiration, or contact our sales team at sales@coronationrec.com. We're ready to help you design a custom lapel pin that perfectly encapsulates your brand, event, or cause.