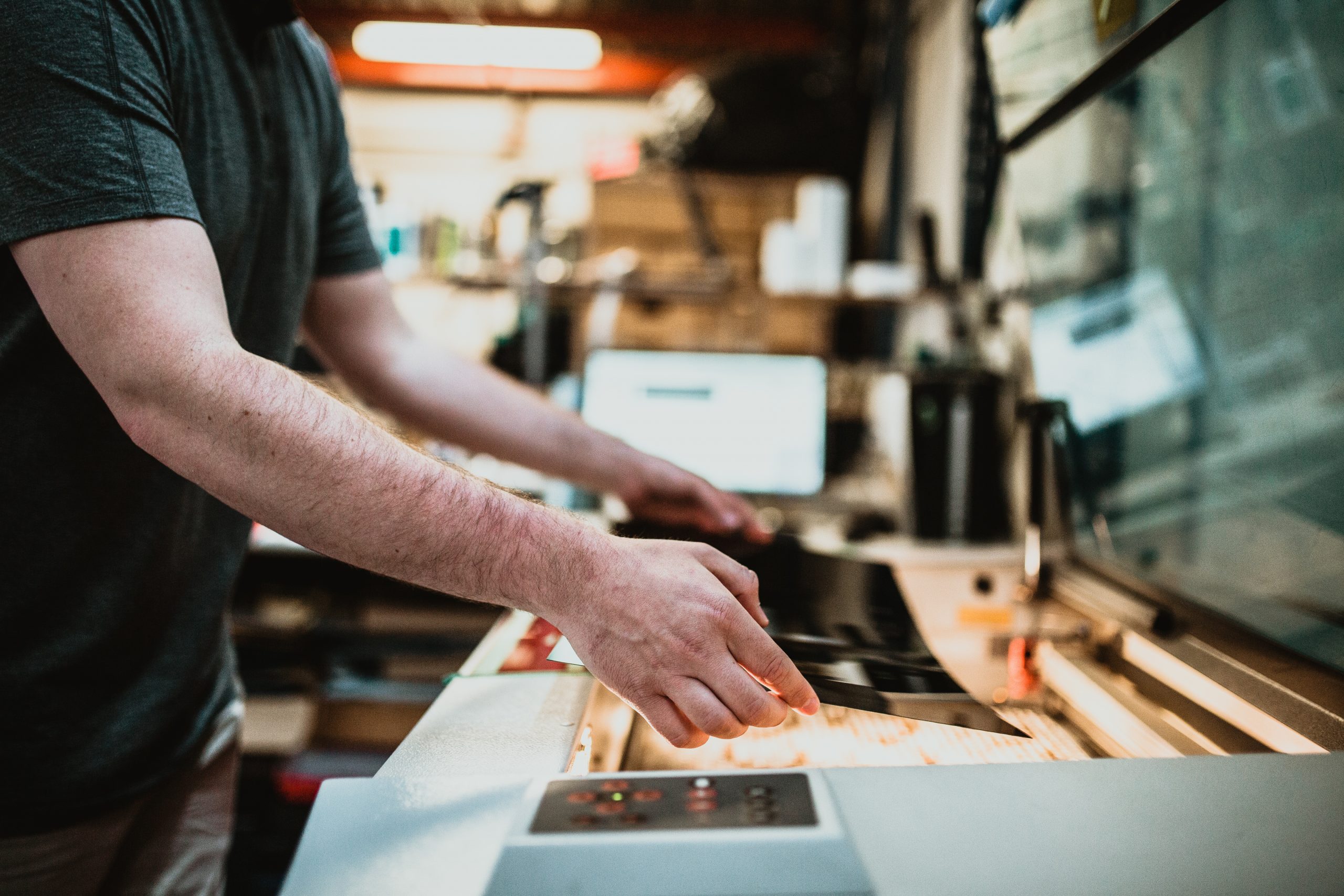 We're More Than Just Recognition.
We Create Industrial Signage, Labels, and Valve Tags
Here at Coronation Recognition, we might be best known for our trophies and awards, but a lot of we do includes providing labels for a wide variety of industrial and commercial applications.
We take pride in being the go-to supplier for the manufacturing of Lamacoid Labels, Tags, Identification Labels and the like for many of our local industrial, manufacturing, and automation clients.
From laser to rotary engraving, here at Coronation Recognition, we have the capabilities to create a wide range of personalized products of your choice.
We offer unmatched options for customization, transparent pricing, a seamless ordering process, and dedicated sales team to help guide your on your purchasing journey.
Lamacoid is a very cost-effective material for signage and identification and has a variety of indoor and outdoor applications. These include the labeling of machinery and equipment, cables and control panels; mimic labels; safety and directional wayfinding signage; and identification tags.
Our fully computerized rotary and laser processes can custom manufacture almost any colour combination, shape, size, and thickness, as well as accommodate special shapes or cut-outs for pushbuttons or readouts. This ability makes precise tolerances available for the manufacture of control panels for machines, dashboards for boats, and much more.
We also stock an assortment of manufacturers motor control legend labels (ex. 22mm and 30mm Allen Bradley). Legends can be customized to your specifications size, shape, and colour.
What We Offer:
72 Hour Production Turn Around on all standard orders, with same day rush services available
Competitive Pricing
Various stock adhesives for even the most extreme applications
Managed shipping on a variety of couriers
DWG and CAD Drawing files accepted
Our full-colour UV Printer applies ink directly to the surface of lamacoids and other plastics and instantly cures the ink with an ultraviolet LED light. The finished product gives a 3-dimensional look to your badge with a raised printed logo, in full colour. Unlike traditional processes like screen printing, the options are endless when it comes to colour options available to print company logos to exact branding and Pantone parameters.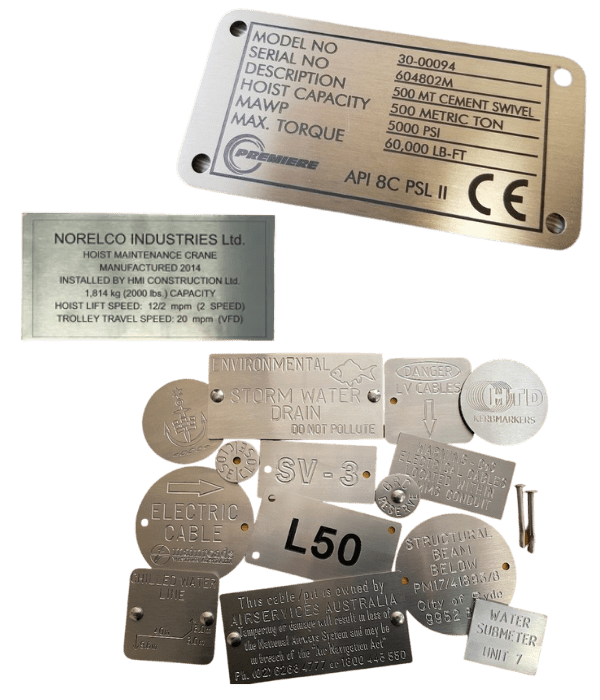 Quality name plates add a professional look to your manufactured product. They also serve as advertising for your company and can assist customers in locating you again as they require new products. Custom name and serial plates can be made with your logo, company information, and detailed product information to assist in managing your servicing and warranty records. Things such as Model #, Serial #, Manufacturing Date, etc. can be engraved or printed directly onto your plates in a fashion that becomes tamper-proof.
Name plates are produced using a variety of methods such as rotary engraving, laser engraving, UV Printing, Full-colour sublimation, or a combination of these methods to meet your specific requirements. We offer many choices for finishing and mounting your tags including corner rounding, hole-punching, and drilling.
We provide plates in a variety of materials and thicknesses such as:
Lamacoid
Aluminium
Brass
Stainless Steel
Alumamark
Anodized Aluminium